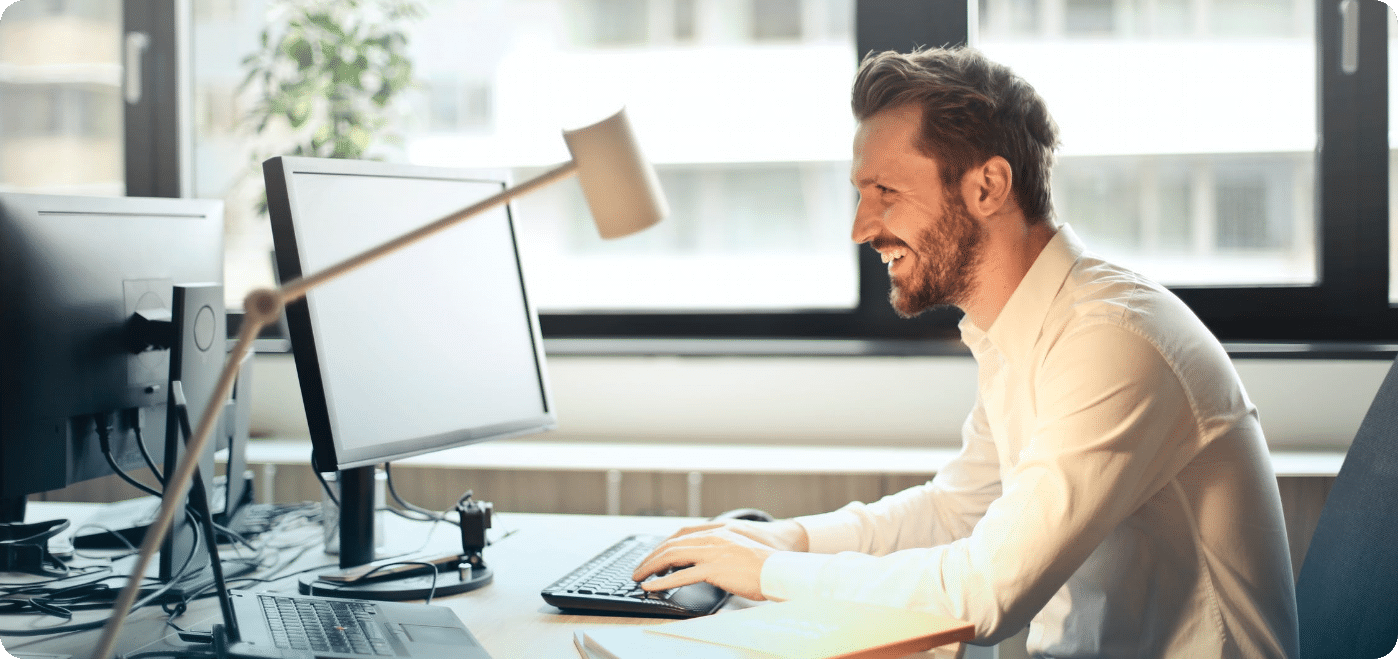 The years 2020 and 2021 have seen a massive disruption in what used to be viewed as normal working practices. Remote working was prioritised and it will still continue to be the norm in most companies across the country.
Furthermore, businesses, some more than others, have taken a financial hit from the pandemic which, in turn, has put them on the hunt to look for ways to save money.
One way the latter can be achieved is through outsourcing some of its biggest and time-consuming services such as IT support. There are many benefits to having your IT support outsourced.
Why Outsource your IT Support?​
IT support is critical to any business, regardless of size.
While outsourcing your IT support can save you money down the line, there are other benefits that stem from outsourcing this service. Outsourcing can also increase the level of expertise your company receives, maximise security, ensure compliance, reduce your hardware and systems costs, and also improve your monitoring and support.
With more and more businesses embracing the importance of a digital transformation and IT security for their company, organisations are ready to outsource their IT support to take their business to the next level.
Let's get right into it and take a look at our top five reasons why we think outsourcing your IT support is key.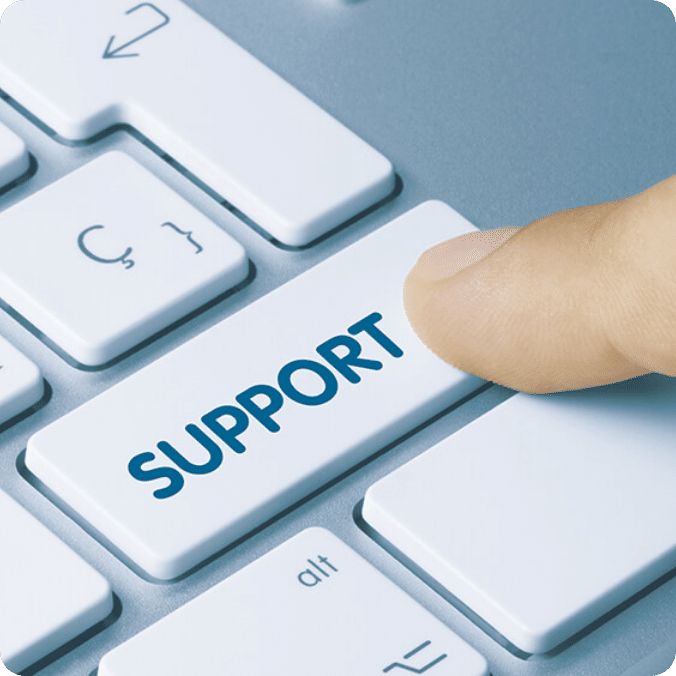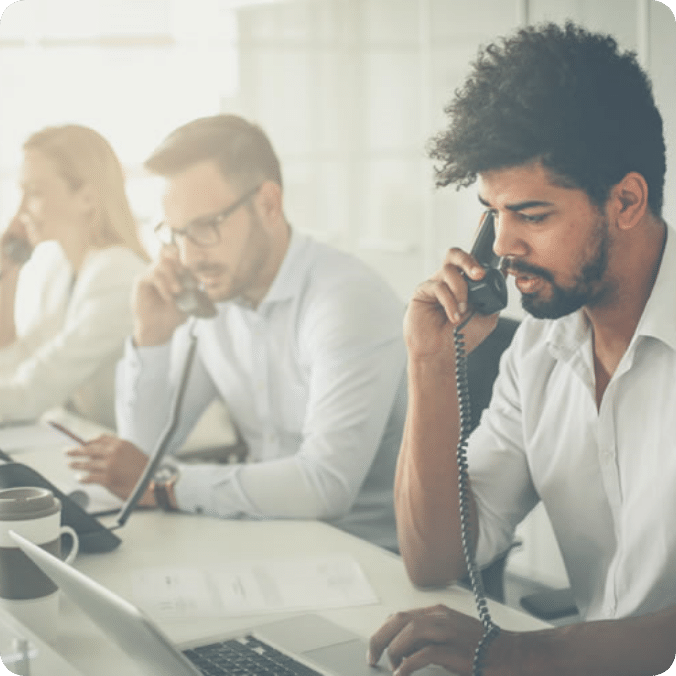 A greater pool of expertise ​
Outsourcing your IT support will always come with the added benefit of improving the level of expertise that you experience.
No matter how IT literate your in-house team is, there will always be a knowledge gap and/or limited knowledge that one person or a small team of people will have when compared to a service provider whose business is to stay on top of all the latest technological advancements.
An IT support company will also have more in-house expert resources related to that particular service, be it hardware, software, technical support, networks & services, and more.
A long-term cost-efficient service​
When you outsource your IT services, you can get the benefit of all the expertise at a fraction of the cost. Outsourcing with the right company works out to be cheaper than employing full-time IT staff.
On average, hiring and getting a new employee up to speed will cost a business between 1-3% of their annual revenue, excluding recruitment and induction costs. Add this up with the annual salary, taxes, NI, and statutory leave of your IT guys, and you could be spending thousands each year.
By outsourcing a reliable service provider, you will not only gain additional experts which can add to your skills, but you will also be saving money.
Gaining a more efficient service​
One of the major advantages of outsourcing your IT support is gaining access to a large pool of technical knowledge, available at your whim.
If you only have a small in-house team at your disposal, there is only so much that they can do during the day.
Your IT provider, on the other hand, will have more specialised hands-on-deck, thus allowing them to proactively monitor your IT infrastructure, often fixing issues before they even occur.
What's more? Partner with an IT Partner like Arkafort and you'll also benefit from 24/7 support allowing us to fix problems even while you're asleep, ensuring your team starts the day without any IT issues holding them back.
Unaffected by labour shortage​
The IT labour market is renowned to be in great shortage. The world can never have enough IT people!
By outsourcing your IT support, you can bypass this major challenge.
When buying services from an IT provider, you will set a stipulated understanding of services to be rendered on a consistent basis, together with setting a pre-agreement on costs and expenses.
That way, you will have peace of mind that your IT support is not going anywhere, anytime soon.
Furthermore, having set pre-agreed costs will save you expenses like the ever-increasing salaries of in-house employees.
More time to focus on your core business​
One of the hardest lessons that businesses need to learn is to let go and concentrate on their core business, i.e. where the money really is.
Outsourcing any task that is not core to your business will allow your company to focus on its primary tasks, the ones that add value to your customers, and the ones that will bring forth revenue.
By outsourcing your IT support, you can maximise your in-house team to the best of their ability while the time-consuming tasks can be handled by your outsourced IT support provider.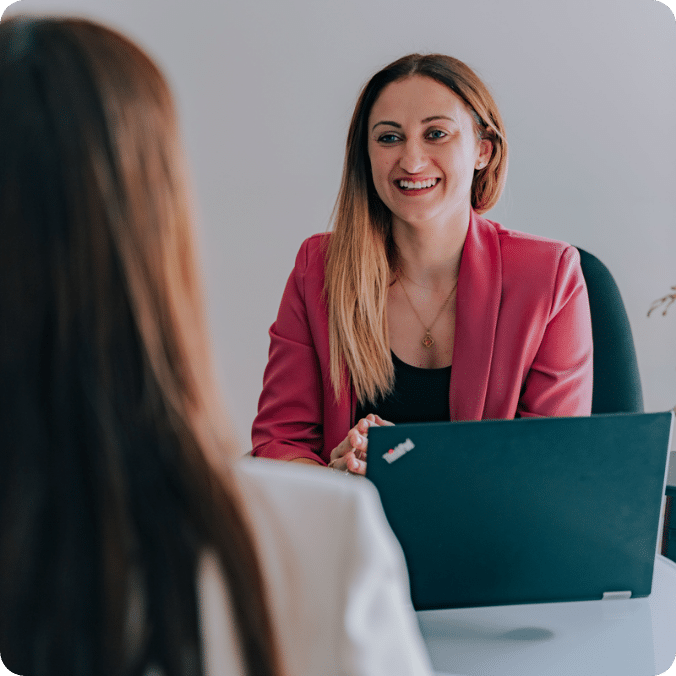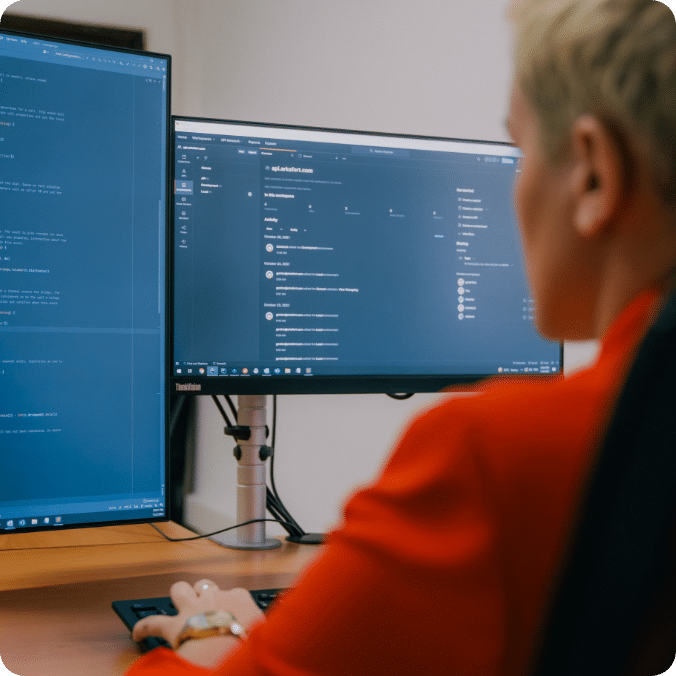 Determining the costs of your IT efforts ​
Don't base your decision solely on our suggestions. Do the math for yourself! You can calculate the cost of your present IT efforts and then compare it with an outsourced IT provider support. Here are some crucial elements to do so:
Do you currently have an in-house IT person or team? What technology does their expertise cover and how much time are they spending on crucial daily issues?
How much time is the company spending on training, recruitment fees, as well as, internal inefficiencies?
How much downtime have you clocked in the past year due to non-value-adding IT efforts?
In the case of recruitment, how long did it take you to replace your IT person the last time that someone resigned?
How long before you will find yourself in the same situation due to the ever-increasing competitive IT salaries?
How efficient is your business in focusing on its core tasks?
How much time is spent on daily menial tasks instead of focusing on the primary issues at hand?
These are some of the questions that you should ask yourself when deciding whether outsourcing your IT support is the right fit for you.
Choosing the right IT support​
While cutting down your business costs and improving your budget are important factors for you to consider, they should not be the only reason when deciding to outsource your IT support.
The right IT provider will put your business first, secure your assets and make sure to offer the best-tailored solution for your company.
If you would like to know more about the IT support that Arkafort provides, do not hesitate to contact us. We would love to be part of your team!