As a company, we take pride in making history and being part of crucial projects which constitute important milestones for technology.
In an effort to promote connectivity and access by all, in 2018, the European Commission invested in an important and ambitious project to support the installation of state-of-the-art Wi-Fi equipment in communities across Europe. The WiFi4EU initiative essentially promotes free access to Wi-Fi connectivity for citizens in public spaces including parks, squares, public building, libraries, health centers and museums. This, as part of the Commission's digital strategy for the European Union.
Numbers are proof of the success of this project. 30 European countries are participating in this project, with more than 29,000 EU municipalities registered. Arkafort is delighted to be one of the contractors selected in Malta to set up systems and deliver free Wi-Fi nationwide, together with a select Internet Service Provider. So far, our IT infrastructure team has completed installations in six different towns: Dingli, Attard, Mellieħa, Mqabba, St Paul's Bay and Naxxar and will also be working in Zebbug, Siggiewi, Senglea, Zabbar, Swieqi and Kirkop. Every location will have about 8 to 10 connections installed in a number of selected public spaces.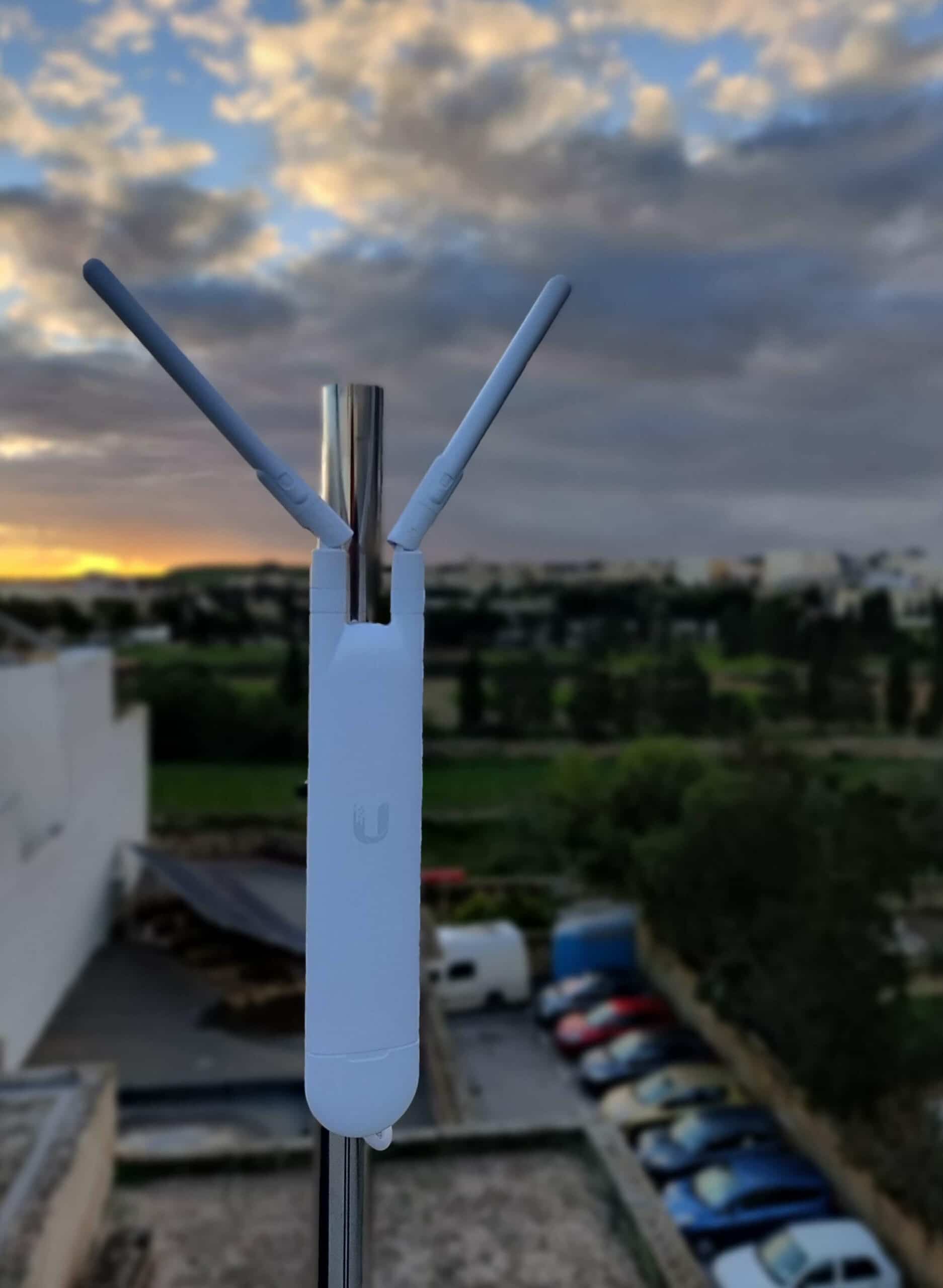 This project is highly in line with what our IT infrastructure team does on a regular basis, however it also has its specificities. The initial phase consists in communicating with the respective local council to determine which sub-locations are going to be benefitting from this initiative. Once these are confirmed, the team starts communicating with an ISP to get an internet connection for every sub-location. In the meantime, the team starts configuring the equipment required for the devices to operate as needed and installing DNS filters as per the requirements set out by the EU. We then set up our equipment and determine where the outdoor/indoor access points should be installed in order to get maximum output. This process is followed by cable laying, equipment installation and testing once finalised.


Some of the most significant challenges we are facing include equipment stock and, in certain historic spaces, finding routes for our cables due to blocked access. Works can also become somewhat difficult when no electrical supply is available in these sub-locations. This project requires significant planning before the actual installations as well as continuous communication with the respective Local Council so that the exact spaces are determined ahead of the works and electricity is supplied accordingly. Despite the challenges, this project has proven to be important and rewarding for our team. Being part of this important mission, and completing these high-quality installations in record time turned out to be both fulfilling and gratifying for our technicians.
Make sure you keep an eye out for the WiFi4EU signs around the Maltese islands and check out our work!